Some of the victims of the Manchester Arena terror attack
Twenty-two people, including children as young as eight, were killed and at least 59 injured during the suicide attack at the Manchester Arena.
A number of victims are still believed to be in critical conditions following the improvised explosion shortly after an Ariana Grande concert.
Greater Manchester Police said all of the families of those who lost their lives have been notified.
Emotional tributes have been paid as some of those killed have been publicly identified.
Megan Hurley
Fifteen-year-old Megan Hurley is the final victim to be pictured after Monday night's atrocity.
It is understood that she had been at the concert with her brother Bradley, who remains in hospital after being "seriously hurt" in the explosion.
The siblings' parents, who are reportedly keeping a vigil at Bradley's bedside, are "destroyed beyond words", a relative said.
Writing on Facebook, the relative added: "It doesn't seem fair for two kids to go to a concert and only one returns how in God's name could this happen to such a lovely family...heartbroken."
Megan's death was confirmed online by her aunt Maxine Benson, who wrote: "My poor sister and Mike are destroyed beyond words... it doesn't seem fair for two kids to go to a concert and only one returns how in God's name could this happen to such a lovely family... heartbroken xx."
Courtney Boyle and Philip Tron
The families of Courtney Boyle and Philip Tron have paid tribute as they become the latest victims of the Manchester Arena Attack to be confirmed.
Courtney, 19, was at the Ariana Grande concert with her mum's partner Philip, who was 32. Both were from Gateshead.
In a statement released from Great Manchester Police, both families paid tribute to them.
Courtney's mum, Deborah Hutchinson, said: "My stunning amazing beautiful daughter. You were my rock, you made me so proud with all you had achieved and my gorgeous crazy Philip, you made my world a happy place and now you are both my angels flying high in the sky."
Courtney's dad added: "I am going to miss my baby girl Courtney Boyle for the rest of my life.
"I will never forget you and I will love you forever. Grandad Bob misses you loads also."
A statement from Philip's mum read: "Firstly, we would like to thank the emergency services, police, nurses, support staff, family and friends and the people of Manchester for their continued help and support which they have given us throughout this harrowing time.
"Our most amazing son, partner, brother, father, uncle, nephew and cousin, Philip Tron, sadly passed away on the 22nd May 2017. Philip was such a fun loving, energetic soul, he would light up the darkest room and lift your spirits with his infectious laugh, witty sense of humour and his beautiful smile.
"Words cannot express the huge void his passing has left in all our lives."
Wendy Fawell
More than 100 people held a candlelit vigil for mum Wendy Fawell, praying for her safe return.
But Ms Fawell, from Otley in West Yorkshire, was confirmed to have died in the explosion by family on Thursday.
Her son, Adam Fawell, wrote on Facebook: "I am really sad to say that my mum Wendy Fawell unfortunately has passed away as a result of the terror attack in Manchester on Monday evening.
"I want to say a massive thank you to all friends and family who has shared posts to try find her and all the messages that have been sent."
The message added: "RIP Mum you will be sadly missed xxxxxxxxx."
Elaine McIver
Elaine McIver was an officer with Cheshire Police. She was off-duty when she was killed in the blast.
Her family have paid tribute to her:
Eilidh MacLeod
The family of Eilidh MacLeod have paid tribute to her. The 14-year-old from from the Isle of Barra in Scotland was at the Ariana Grande concert on Monday night, when a suicide bomb was detonated.
Chloe Rutherford and Liam Curry
A teenage couple killed in the blast "wanted to be together forever, and now they are", their families have said.
Chloe Rutherford, 17, and her 19-year-old boyfriend Liam Curry, from South Shields, were described as "inseparable" and "beautiful inside and out", their grieving relatives said in a statement issued through police.
Lisa Lees and Alison Howe
Two mums, Alison Howe and Lisa Lees, had gone to Manchester Arena together to pick up their children when the bomb went off as they stood waiting in the venue's foyer.
Touching tributes were left for the mum's, both from Royton, Manchester on Facebook following the confirmation of their deaths.
Sorrell Leczkowski
Leeds schoolgirl Sorrell Leczkowski has been named by her family as one of the victims of Monday's attack.
The 14-year-old Allerton High School pupil's mother is understood to be in hospital and her grandmother, who was also at the concert, is critically ill.
A crowdfunding appeal has been set up to raise money for Sorrell's mother.
Her grandfather, Michael Healey, said: "I am absolutely heartbroken to confirm that my granddaughter was killed in the terror attack that claimed so many innocent lives.
"Sorrell was only 14, but she was our rock, she kept us all grounded. She was such a clever, talented, creative girl, there was nothing she couldn't do."
Michelle Kiss
The family of married mother-of-three Michelle Kiss have said they are "devastated by her loss" and hope to draw on the "courage and strength she showed in her life" as they come to terms with her death.
"Michelle Kiss was a loving wife to Tony, mother to Dylan, Elliot and Millie, as well as daughter to Mick and Christine and sister to Nichola," the family said in a statement.
"Family was her life and we are all obviously devastated by her loss. She has been taken away from us, and all that love her, in the most traumatic way imaginable.
"We hope to draw from the courage and strength she showed in her life to get through this extremely difficult time."
Jane Tweddle-Taylor has been named as a victim of Monday's suicide bombing.
Jane was a staff member at South Shore Academy in Blackpool and the principal has paid tribute to her.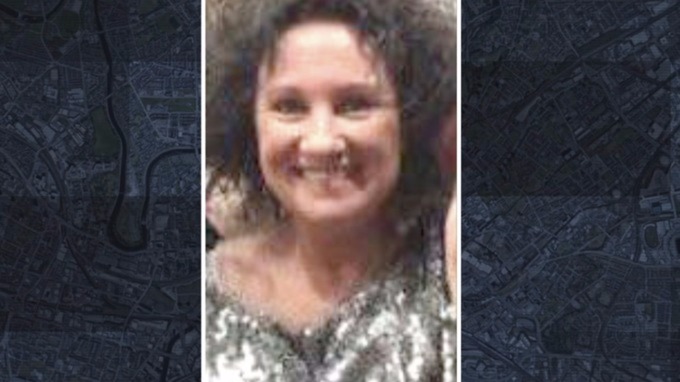 Nell JonesNell Jones has been named as a victim of the attack
Nell Jones, 14, from Goostrey in Cheshire, has been confirmed as a victim of the Manchester suicide bombing.
The teenager's school in Cheshire confirmed her death in an assembly today.
Martyn HettMartyn Hett was at the concert when the bomb went off Credit: Dan Hett/ Twitter
The heartbroken "soulmate" of concert goer Martyn Hett - who has been missing since the night of the Manchester Attack - has confirmed that he has died.
Russell Hayward, Martyn's brother Dan, and scores of friends had been appealing on social media for any news of the former Come Dine With Me contestant after they were unable to contact him after the blast.
Russell posted a message paying tribute to the "iconic and beautiful" Martyn last night after finding out that he had not survived.
He wrote: "I love you Martyn. I always will."
Olivia Campbell
A desperate mother who spoke of her frantic efforts to find her teenage daughter after the Manchester Arena attack has confirmed she has died.
Charlotte Campbell last heard from 15-year-old Olivia shortly before Ariana Grande came on stage on Monday evening.
Her family had spent Tuesday searching for her, hoping she was one of the dozens of injured people receiving treatment in hospital.
But in a heartbreaking message posted on her Facebook page in the early hours of Wednesday morning, Charlotte revealed she had died in the blast.
She wrote: "RIP my darling precious gorgeous girl Olivia Campbell taken far far to soon go sing with the angels and keep smiling mummy loves you so much."
A Polish couple who had gone to Manchester Arena to pick up their daughters from the Ariana Grande concert were also among the victims.
On Tuesday, York College student Alex Klis posted a photograph of her parents Angelika and Marcin on Facebook, saying she was concerned for their whereabouts.
Ms Klis wrote: "Anyone who is in any safe place or hospital in Manchester, if anyone comes across my parents please please let me know as they've been missing ever since the attack."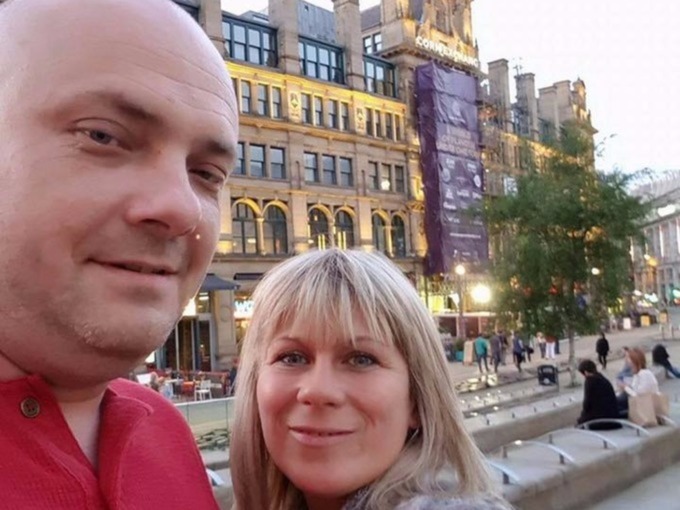 Poland's foreign minister on Wednesday announced that two Polish nationals had been killed and one injured in the explosion.
"The parents came after the concert to collect their daughters and unfortunately we have information that they are dead. The children are safe," Witold Waszczykowski said.
Kelly Brewster
Kelly Brewster, from Sheffield, South Yorkshire, was reported to be among those missing following the attack.
Her family and friends say she helped protect her sister and niece from the blast.
They are both receiving treatment in hospital for shrapnel wounds.
It was also hoped Kelly was receiving treatment as an unidentified patient in hospital.
However her partner Ian Winslow, later wrote on Facebook: "Not sure how this works but it isn't good news.
"Kelly Brewster wasn't one of the unidentified hospital patients. She has sadly passed away in the terror attack yesterday.
"Kelly really was the happiest she has ever been and we had so many things planned together. My daughter Phoebe will be absolutely devastated like we all are."
Saffie Rose RoussosSaffie Rose Roussos was described as a 'beautiful little girl'. Credit: Family handout
Saffie Rose Roussos, described as a "beautiful little girl", was named by her school as a victim of the Manchester concert attack.
She was eight years old.
Chris Upton, headteacher Tarleton Community Primary School in Preston, said: "News of Saffie's death in this appalling attack has come as a tremendous shock to all of us and I would like to send our deepest condolences to all of her family and friends.
"The thought that anyone could go out to a concert and not come home is heartbreaking.
"Saffie was simply a beautiful little girl in every aspect of the word. She was loved by everyone and her warmth and kindness will be remembered fondly. Saffie was quiet and unassuming with a creative flair."
Mr Upton said their focus was on helping pupils and staff cope with the news and that specialist support from Lancashire County Council had been called in to help.
John Atkinson
John Atkinson was described as an 'amazing young man'. Credit: Family handout
Twenty-six year-old John Atkinson from Radcliffe, Bury has been named as a victim of the Manchester concert blast.
He was described in tributes as an "amazing young man", and a fund for his family, set up by friends, had received more than £1,000 less than an hour after it was established.
"John was one in a million and loved by so many," wrote Hayley Turk, who organised the fund through website GoFundMe, adding: "A true gentleman."
"Absolutely heart-broken," wrote one contributor, who gave her name as Kimberley Bowker.
Georgina Callander
The first victim of the Manchester bombing to be named was Georgina Callander, a student from Lancashire.
Georgina Callander's college confirmed her death at the Ariana Grande concert "with enormous sadness".
The teenager had tweeted on Monday that she was "so excited" to see the performance in Manchester.
Runshaw College in Leyland, Lancashire, said that the young girl was on the second year of her health and social care course, and was a former student at Bishop Rawstorne Church of England Academy.
"Our deepest sympathies, thoughts and prayers go out to all of Georgina's family, friends, and all of those affected by this loss," Runshaw College said.
Bishop Rawstorne Church of England Academy confirmed that Georgina died as a result of the injuries she sustained.
In a statement the school said: "Georgina was a lovely young student who was very popular with her peers and the staff and always made the most of the opportunities she had at the school.
"Our thoughts and prayers go out to Georgina's family at this terrible time, and we think especially of her brothers Harry and Daniel who were also former students of the school."