XIAMEN, CHINA:
The head of states of Brazil, Russia, India, China and South Africa at the BRICS Summit in China today strongly condemned and named in a declaration, for the first time, Pakistan-based terror groups like Lashkar-e-Taiba, Jaish-e-Mohammad and the Haqqani network. Prime Minister Narendra Modi, who is in the Chinese port city of Xiamen for the BRICS Summit 2017, said he looks forward to having "productive discussions and positive outcomes" with leaders of the grouping to support the agenda for a stronger partnership among the member countries. PM Modi holds bilateral meetings, starting with Russian President Vladimir Putin. PM Modi is also expected to meet leaders of countries like Egypt, invited by China as part of the BRICS outreach programme. Apart from Egypt, China has invited Kenya, Tajikistan, Mexico and Thailand as guest countries at the BRICS Summit. PM Modi's visit to China to attend the BRICS Summit comes days after India and China ended the 73-day-long Doklam standoff.
India One Of The Most Open Economies: PM Modi
"India is changing fast into one of the most open economies in the world today. Foreign Direct Investment inflows are at an all-time high, rising by 40 per cent. India has moved up in the World Bank Index of Ease of Doing Business. Similarly, we have moved up 32 spots in last two years in the Global Competitiveness Index," Prime Minister Narendra Modi said at the BRICS Summit 2017.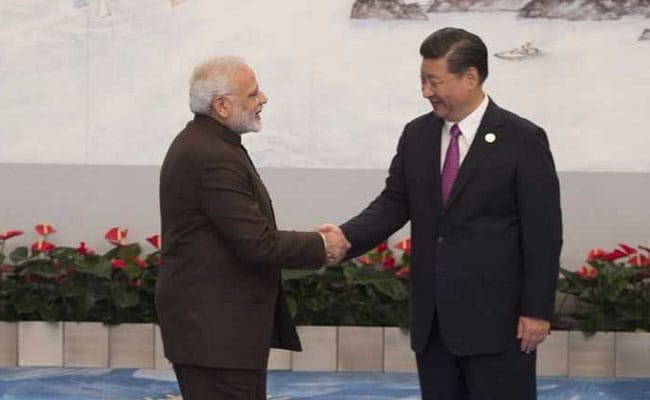 Prime Minister Narendra Modi shakes hands with Chinese President Xi Jinping at BRICS Summit 2017 (AFP)
BRICS Nations Sign Four Agreements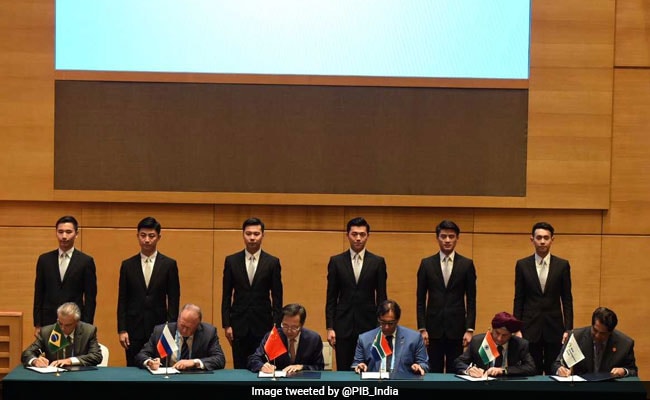 BRICS member states today signed four agreements. They are BRICS Action Agenda on Economic and Trade Cooperation, BRICS Action Plan for Innovation Cooperation (2017-20), Strategic Framework of BRICS Customs Cooperation, and Memorandum of Understanding between the BRICS Business Council and the New Development Bank on Strategic Cooperation or NDB. NDB is a multilateral development bank set up by BRICS.